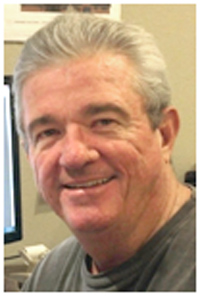 Sales and Design
Time Passes When You're Having Fun!
With a history of over 40 years in the construction industry right here in Tarrant County, you would think we would totally understand the market.  But that is just not the case as each year it continues to evolve with new products, ideas and trends.  The saying that my dad used was "the longer I am in this business, the more I understand about how little I really know."
The only way to combat that fact is to continue to stay engaged by studying, listening and learning from others around us.  Although we now do a large portion of our work in-house, we still rely on others, our support team.  That includes suppliers, fabricators and mechanics who we know will do the quality of work necessary to complement our own efforts.
But the most important person in this equation is the customer.  With a variety of different tastes, being able to listen to what each individual client is trying to achieve and then creating a project that fulfills those desires. The end result that we all strive for on every project is a satisfied customer who is proud to show off their remodeling. That is what keeps us in business.  That is what makes this fun!